Drake 7-Line


Solid-State Blue LED
Illumination


Drake has used blue filters since the days of the 4-Line equipment. This continued into the later 7-Line equipment including the TR7(A) transceiver, TR5 transceiver and R7(A) receiver. The problem occurs in later years when the blue filters begin to change and the displays end up looking green. Since the meter and frequency displays are illuminated by incandescent lamps they emit a glow that leans toward the red end of the emission spectrum. Thus a blue filter being back lit by a yellow/red glowing filament will naturally result in a greenish illumination. In the past people would replace the blue filters with newer and perhaps darker blue filters. This was a step in the right direction, but you are still stuck with a light bulb that will eventually burn out and require replacement. In the TR7 transceiver the bulb that illuminates the analog frequency display requires the removal of the DR-7 digital readout board to access the bulb. This is not an enjoyable job and has the potential of damaging the DR-7 or other parts in the radio if the deinstall and install procedures are not followed closely. You will often see the analog display dark as the user never bothered to change a burnt out bulb.


Another problem area with the 7-Line equipment illumination is that Drake used small round glass #53 bayonet bulbs. Due to their small size they can not illuminate the total coverage area of the meter or analog display evenly. You will have light and dark areas.
To solve both the aforementioned shortcomings I have developed a Blue illumination kit to replace the existing incandescent bulbs provided with the 7-Line equipment. The kit consists of two custom manufactured LED lamps. Each lamp utalizes the latest in Surface Mount Technology (SMT) assembled on Flex PC Board. The internal lamp LED spacing was designed to provide a wide angle of light dispersion providing a very even illumination distribution across the meter or analog frequency display area. Each lamp assembly has a solid plastic diffusion lens attached to further distribute the light evenly. Since the LED's emit a true blue spectrum there is no green affect encountered with the incandescent bulbs.
There is no need to replace or add additional gel filters.
Connection leads are high quality flexiable
Teflon
jacketed stranded and pre-tinned wires.
Lamp assemblies install easily using integrated non-conductive slide-on clips. Thus no destructive changes are made to your equipment. This kit is fully reversible!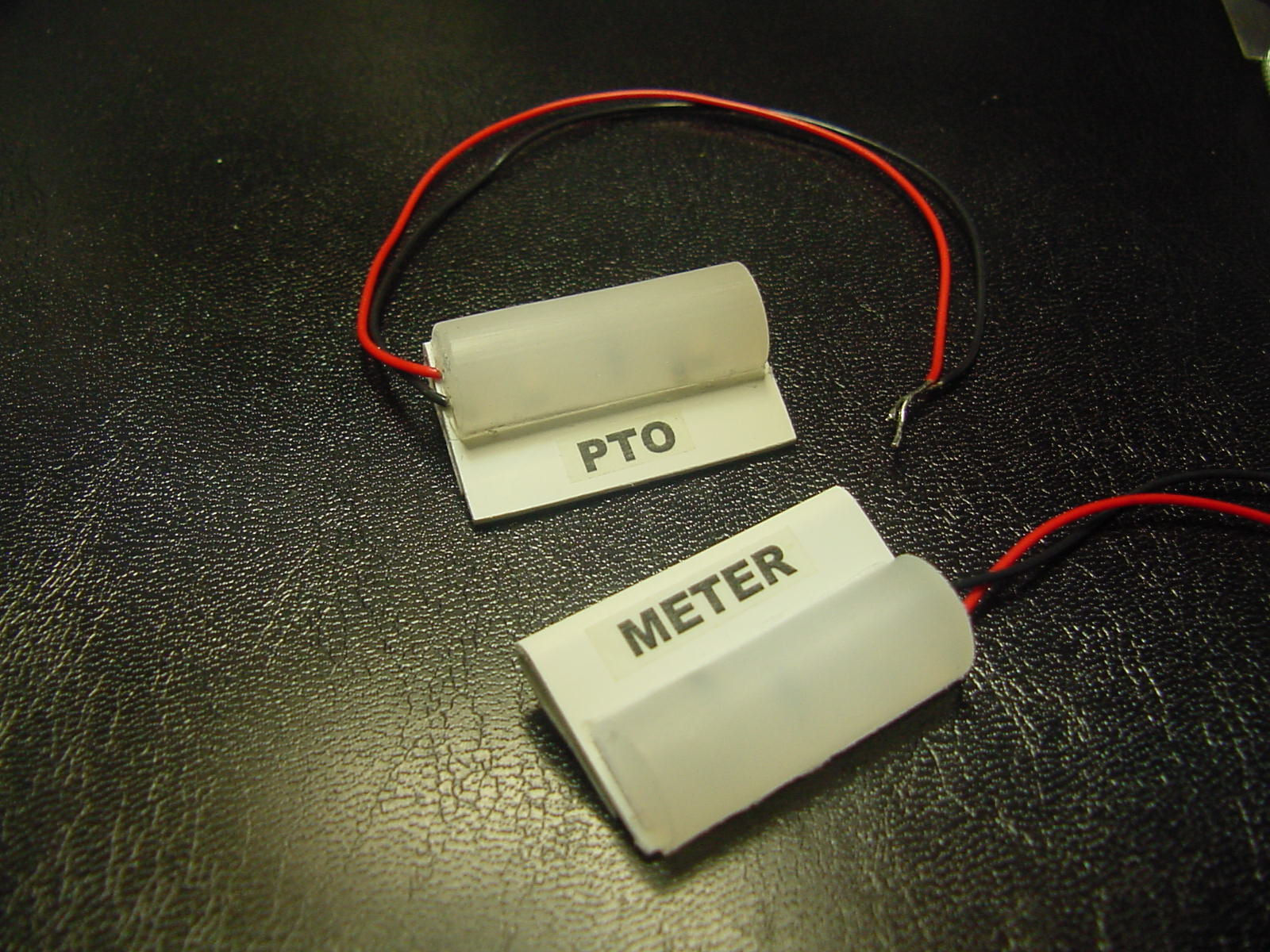 The life of an LED is long, typically 80,000-100,000 hours (almost 10 years of continuous power), and most of us will never experience it going out. Once the original lamps are replaced you should never have to replace them again. You will save on current draw! The two LED lamp assemblies only require a total of 50mA whereas the original #53 lamps have a total of 240mA current draw. That's almost 0.2 amps less current draw from the power supply and negligible heat dissipation from the LED's.
| | |
| --- | --- |
| Before | After |

Drake 7-Line Kit
One Meter Blue LED Lamp Assembly

One PTO Blue LED Lamp Assembly

Four (4) Heat Shrink Tubing Sleves (If Needed)
Full Installation Instruction Sheet
Simple to Install
Installation is straight forward and every attempt was made for ease of installation. Since internal wiring is performed this kit does require that the installer must be capable of basic soldering skills. If you've never soldered before, please find someone who has experience to assist you.

An inside view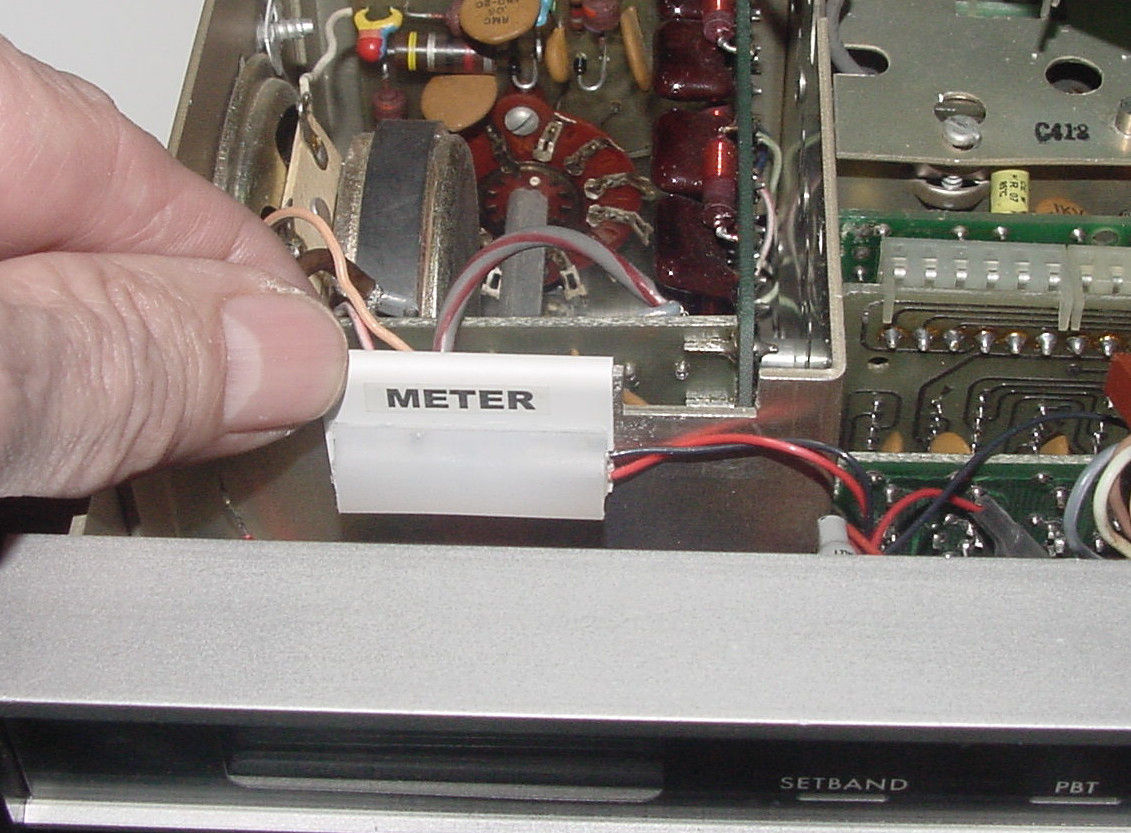 Meter LED Lamp Assembly Installed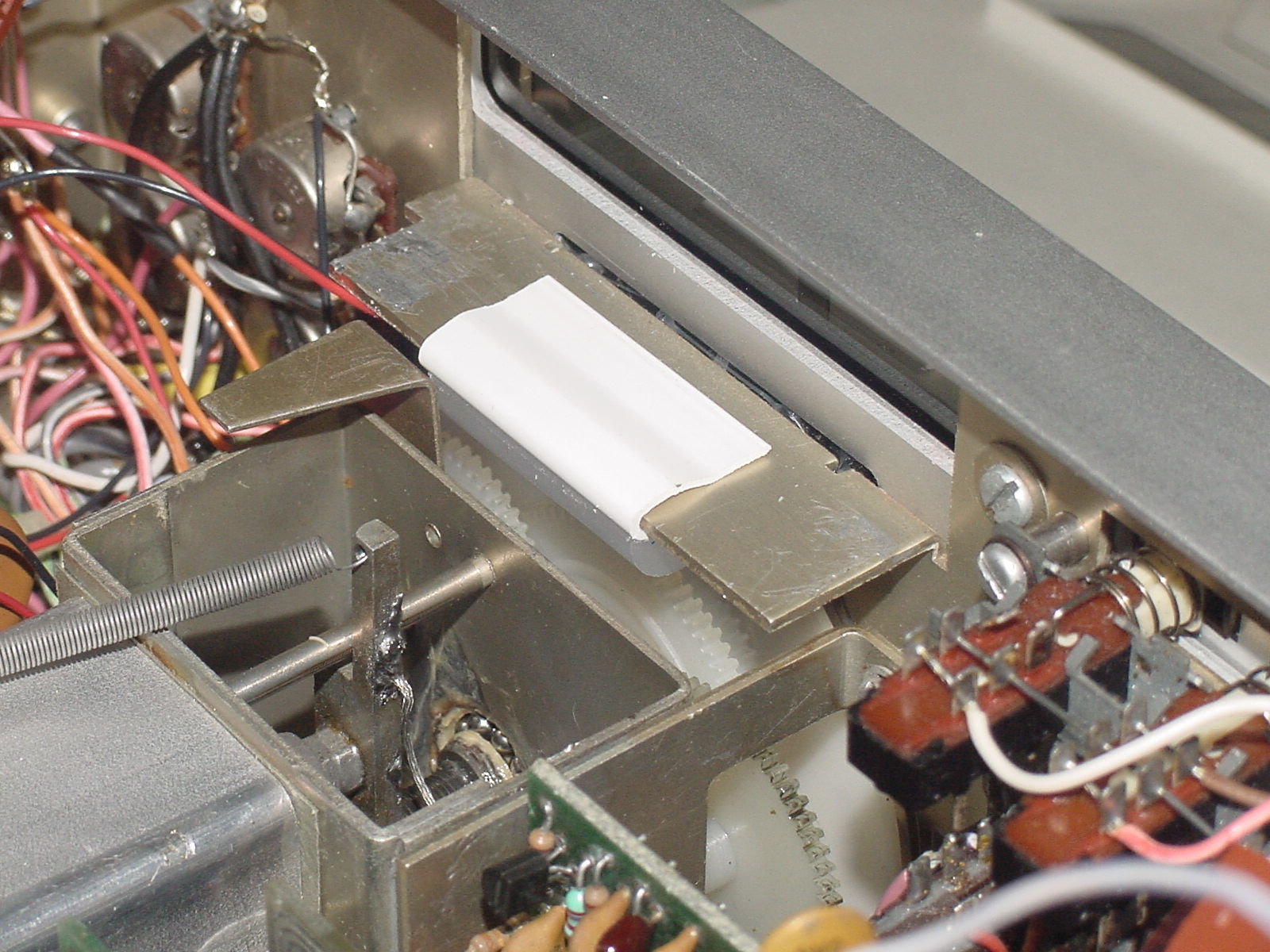 PTO LED Lamp Assembly Installed

Ordering

Please Order Using these Part Numbers

PART NUMBER

Used In

Price
(USD)

MOD-7LINESET

Lamp Set 7-Line
TR7
TR7A
R7

$22.00

MOD-7LINEPTO
Single Lamp
RV7

$12.00

MOD-7LINEMTR
Single Lamp
TR5 Meter

$12.00

MOD-7AMPSET
L7 Amplfier Lamp Set (4 pieces)
L7

$36.00

The lamp set for the L7 amplifier uses four (4) standard T3-1/4 style bayonet lamp like those used for the Drake 4-Line meter illumination.

All products and parts are shipped at the rates shown below. There is no quantity limit for these rates. You can combine items from other pages on this site and all will ship together at this one rate! All items shipped boxed.

Destination
Method

Cost
(USD)

U.S.A.

Priority Mail

$7.15
Canada

Priority Mail Flat Rate

$24.95
All Other Destinations

Priority Mail Flat Rate

$33.95
Send Check or Money Order (US Funds Only) to:

D.A. Buska Engineers LLC

4805 64th Avenue

Kenosha, WI 53144 U.S.A.






For immediate processing

we accept on-line orders and payments through

PayPal

when using the Order Cart below. You can change the order quantity if desired when you view the cart during check out. This order cart can be used throughout the many pages on this site so it is not necessary to

check-out

until you have ordered everything you need.

| | | | |
| --- | --- | --- | --- |
| Part Number | Price (Ea) | Range and Radio | Add to Cart |
| MOD-7LINESET | $22.00 | Lamp Set 7-Line (TR7(A), R7) | |
| MOD-7LINEPTO | $12.00 | Single Lamp Kit (RV7) | |
| MOD-7LINEMTR | $12.00 | Single Lamp Kit (TR5 Meter) | |
| MOD-7AMPSET | $36.00 | L7 Amplifier Lamp Set | |
I installed the above in my 30+ year-old TR7. A wonderful product indeed, and at an equally wonderful price. - Tom KJ2M

The blue LED's for my TR7 are amazing! My TR7/RV7 and L7 look new again. - Rick KA2BSM